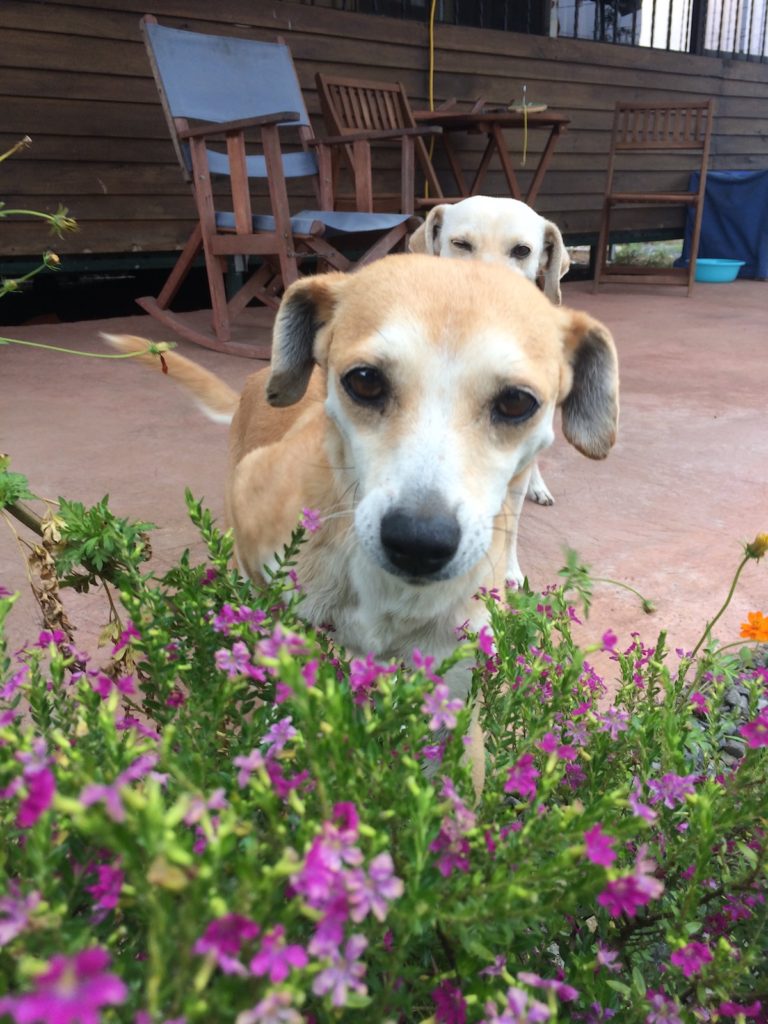 The other day I had the opportunity to sit down with a friend of mine in Community First Village in Austin Texas and discuss the pros and cons of having a dog in a tiny home.
Tiny homes have been on the rise all over the planet due to increasing rentals and home prices. Plus, the movement to downsize and live with less clutter. The Community First Village in Austin Texas has taken the tiny home movement to an entirely new level by helping the homeless find a place to live. A place that has low monthly fees and a support system for the transition from the streets to a home.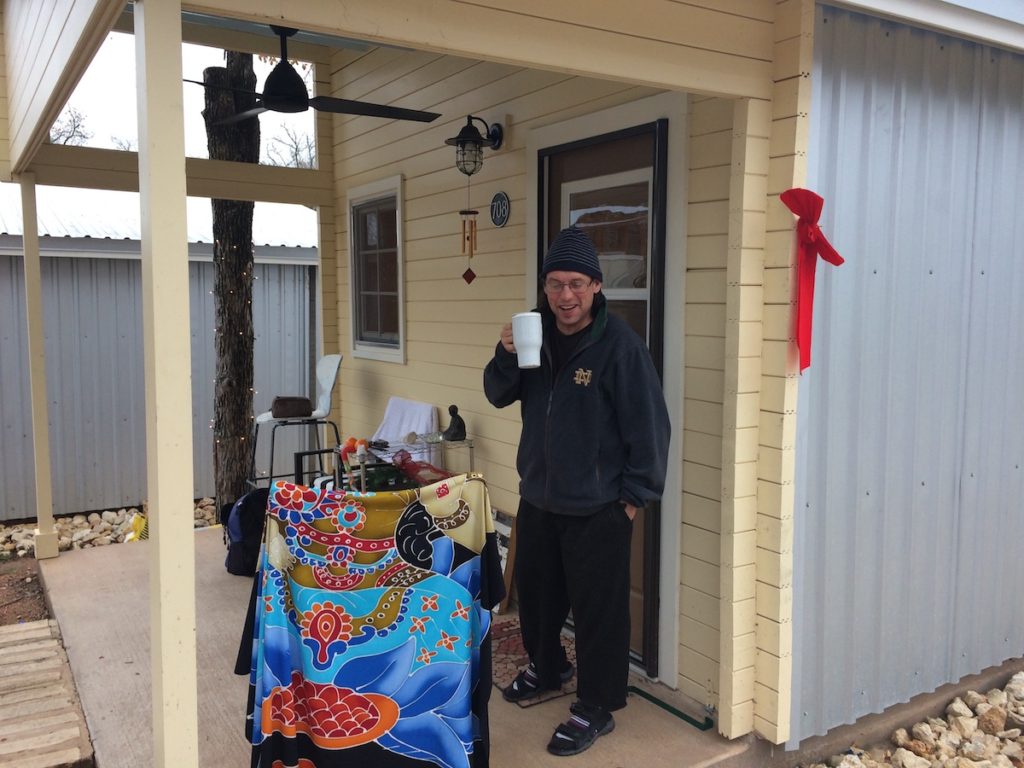 With Bobby and Poopsie, the move was a blessing, especially since the dog was able to come along.
Some of the advantages Booby explained was the protection factor. Having a dog in your home is always a benefit when it comes to security. With a guard dog, he feels much safer, especially when the neighbor's noises parties attract some unfriendly guests. Poopsie goes right to work, barking them all away and letting them know that this Tiny House is protected. This is her place.
Bobby told me that some of the negatives were that some of the noise from the nearby neighbors has made "Poopsie" bark and be on alert most of the night. Therefore, increasing her stress levels. Also, the lack of space, naturally, was a concern for both of them. Bumping into each other and having no real personal space. Naturally in the beginning it took time for the both of them to adjust to the tiny home.
Bobby feels much safer in this regard making his living in a tiny home much more enjoyable and peaceful. Bobby mostly loves the companionship from his dog. Unlike larger homes where the dog can be in a different room or outside in the back yard, his dog is always there, always in the same room.
This makes his life much more enjoyable. Poopsie is Bobby's best friend.
Bobby almost always leaves his front door open knowing that his dog is there.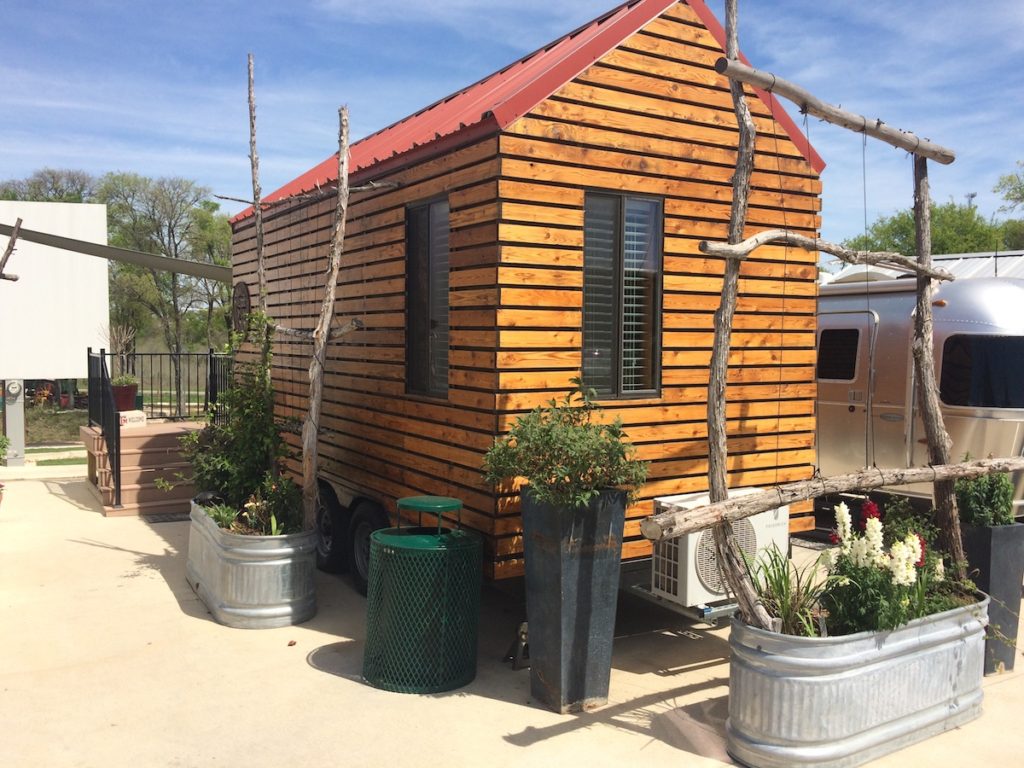 He also recently made a video of him and his dog living inside a tiny home.
He was rewarded with free dog goods from Amancepet (previously known as Animal Trustees of Austin)
He now receives free dogfood on a monthly basis, so he does not need to shop and carry the heavy bags associated with maintaining a pet. We talked about the on-line options besides Amazon and the big stores. Mostly focusing on the smaller on-line stores that provide a more personal touch, like Petntech.com . With the many on-line options for pet products, shopping can be overwhelming.
Bobby and Poopsie have a good life together. They are companions who go on long walks together and meet new people almost every day.
One thing he admires about the tiny home village, is living very close to a dog park with a large open field. Poopsie loves to run wild a big circle and mingle with the neighboring dogs.
At night, they watch TV together in their shared tiny space.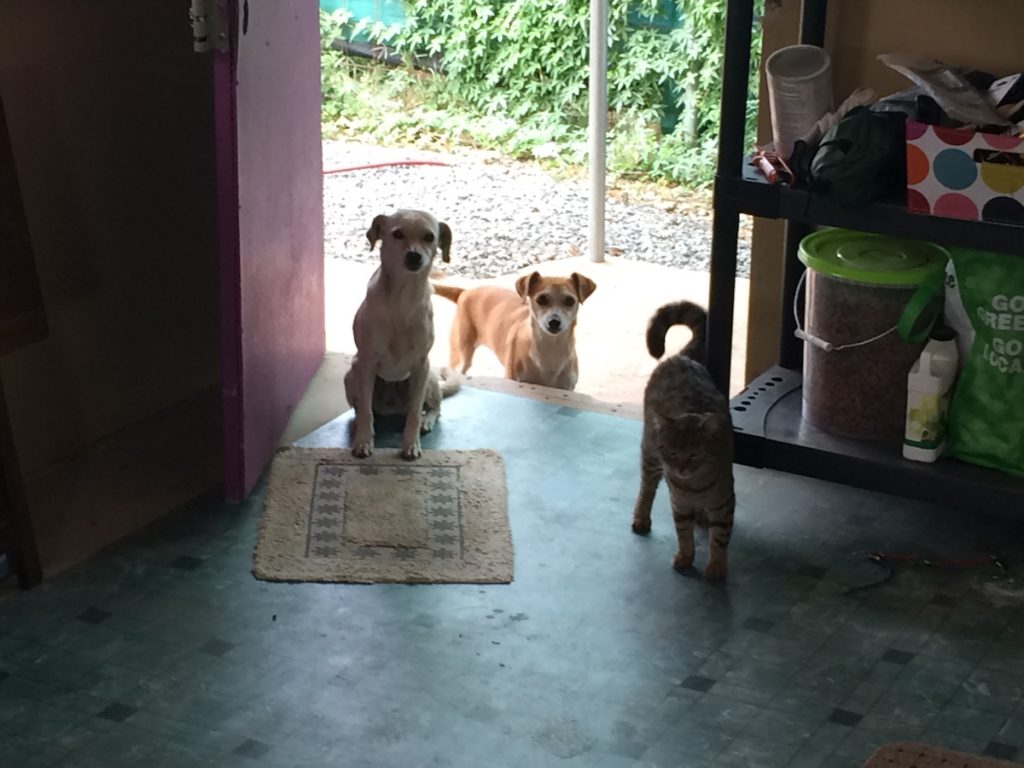 He loves his tiny home, and even though there is limited space he values his privacy especially after being homeless. He also enjoys the community and the proximity to the neighbors. This provides a sense of not being alone. They are constantly talking and seeing people. This social outlet helps Bobby deal with the daily challenges life throws at him.
Bobby and Poopsie are in good place, living in a tiny home together, a more simpler way of living.
This article was written by the Lee brothers. Who own and operate and International Container Home construction company, focusing on tiny home living.