This Home is built using a used 20ft shipping container and transforming it into a tiny livable space. A home, completed with bathroom, kitchen and small living room are for a pull out sofa bed.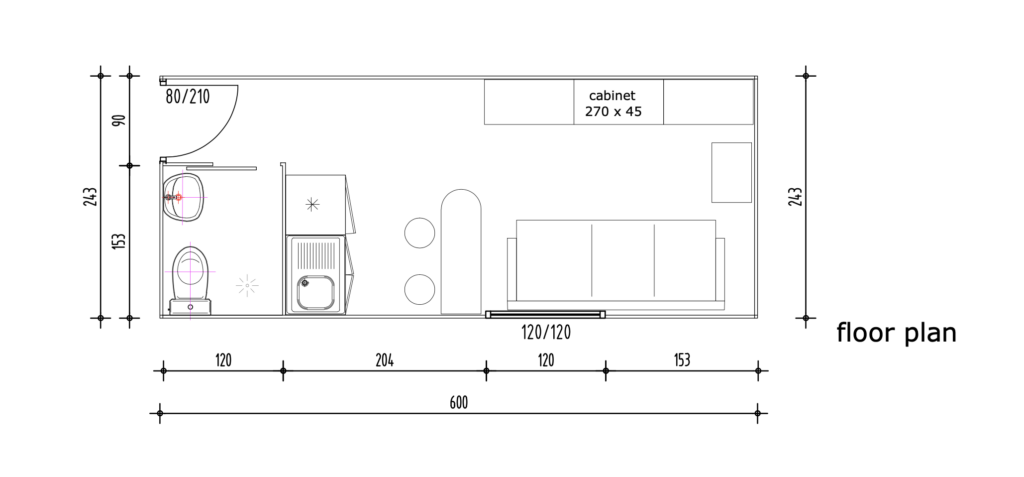 Description of the home:
Finished Walls with Insulation.
Electricity and water throughout the home.
Fully finished bathroom with Ceramic tile, sink and shower.
Finished Kitchen, water, electric, and small window.
Finished Ceiling with white PVC strips a lighting throughout the home in accordance to the homes final layout and design.
Ceramic Floor throughout the home.
Inside and Outside primed and painted.
One Sliding Glass Door. 2 meters wide.
Not Included in the above price:
Transportation
Installation
Permits