This is a portable, non permanent Cafe-Business. These are all over the USA and are incredible. They are solid steel 20ft shipping containers. These are built using a used 20ft shipping container.
The following photos are not from our project. This is a coffee shop located in Austin, Texas. This was constructed in 2019 and locks up at night and becomes a secure box.
For a general quote please contact us directly at [email protected]
Add a great rooftop deck to your restaurant. Click Here to see photo.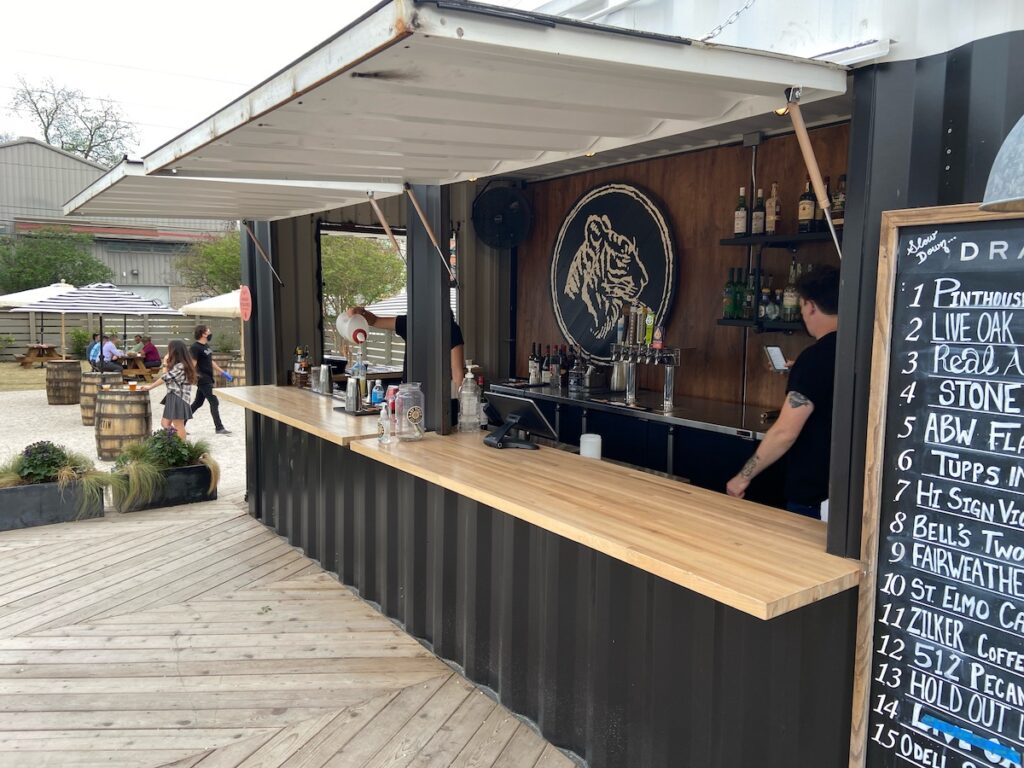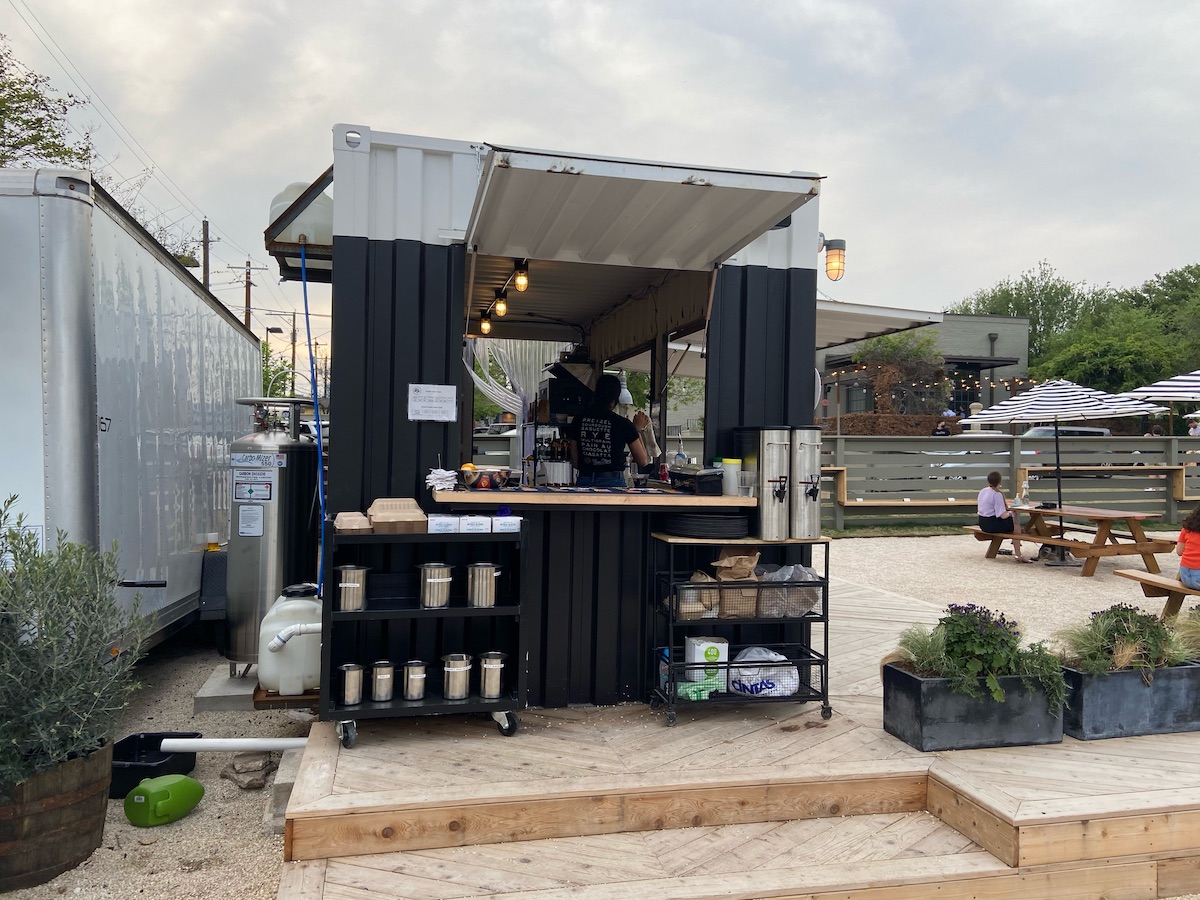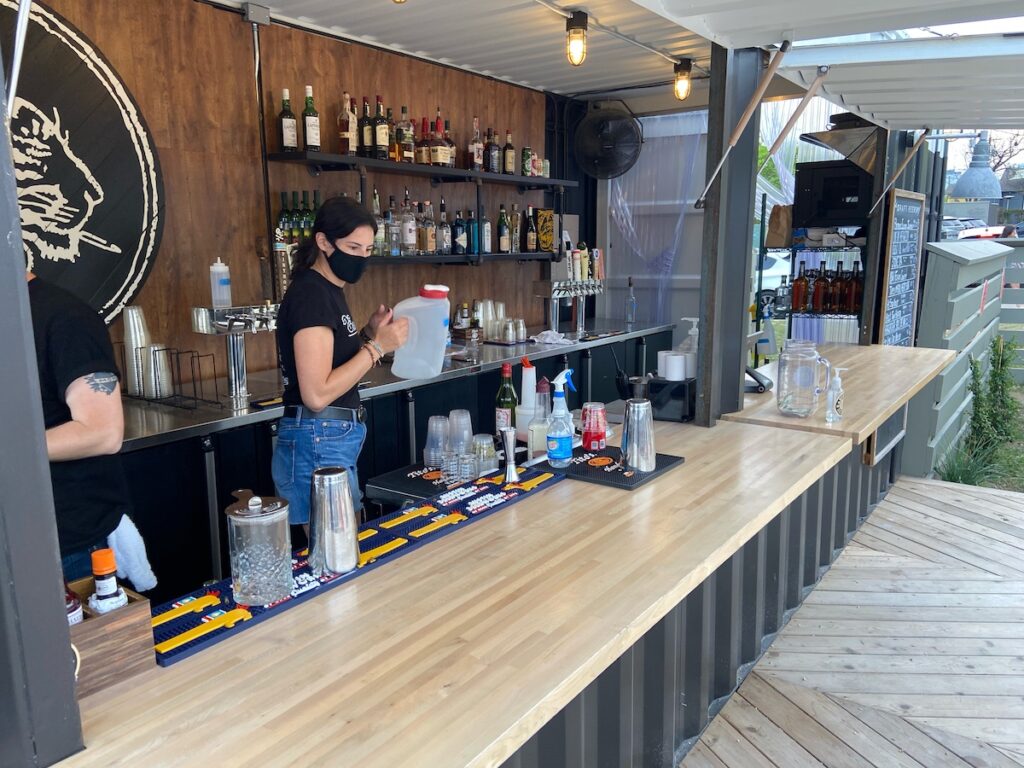 The shipping container restaurant is famous all over the world.
Solar Power for the use of electricity.
Composting toilets
Well water production and rainwater harvesting.
Location of the container home for the use of the sun and yet shaded for comfort.
The use of low electric use devises. These can be found in motor home websites.
Propane stove
Propane refrigerator.
Insulating your container home.