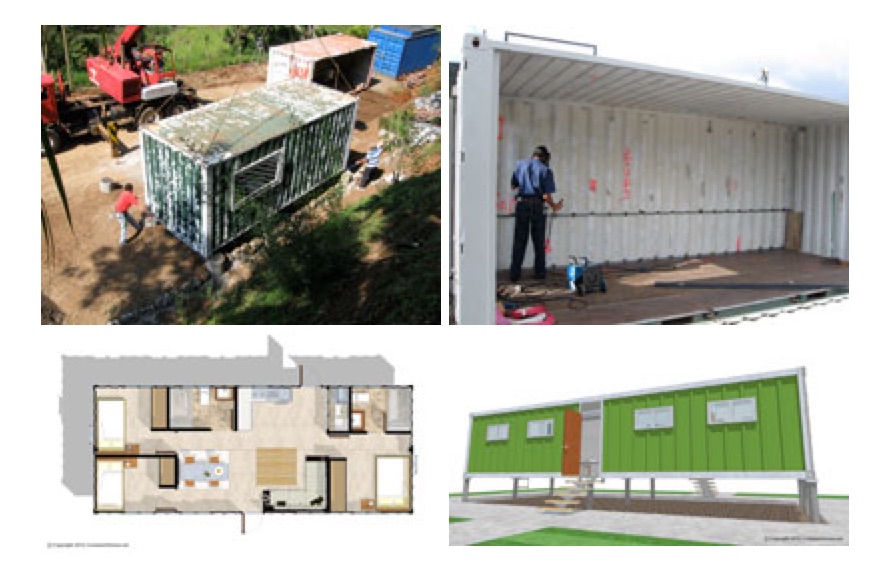 Two Books for one price:
Blue Prints and Floor Plans included;
Available Today! $37.10
The Book is a DOWNLOAD from DROPBOX.com, after payment I'll send you the link
Includes all of our designs and photos.
Step by step instructional guidelines for buying, transporting and building a shipping container home.
If you have any problems at all please e-mail us through our contact page and we will help you as soon as we can.
(This is now included in the purchase of the Book)
Click here for more information.
Our design company has been very creative with ways to maximize the space in such a small dwelling. The shipping container homes are very small, especially if you are only using one. 
Naturally when you merge two or three together you increase your floor space. Finding designs for container homes can be quite challenging and costly. This is why our company will have standard container home designs available for sale at one tenth the cost. The price is $40 for the standard set of homes. This includes floor plans and sketch up designs on 8 different styles of shipping container homes. 
---