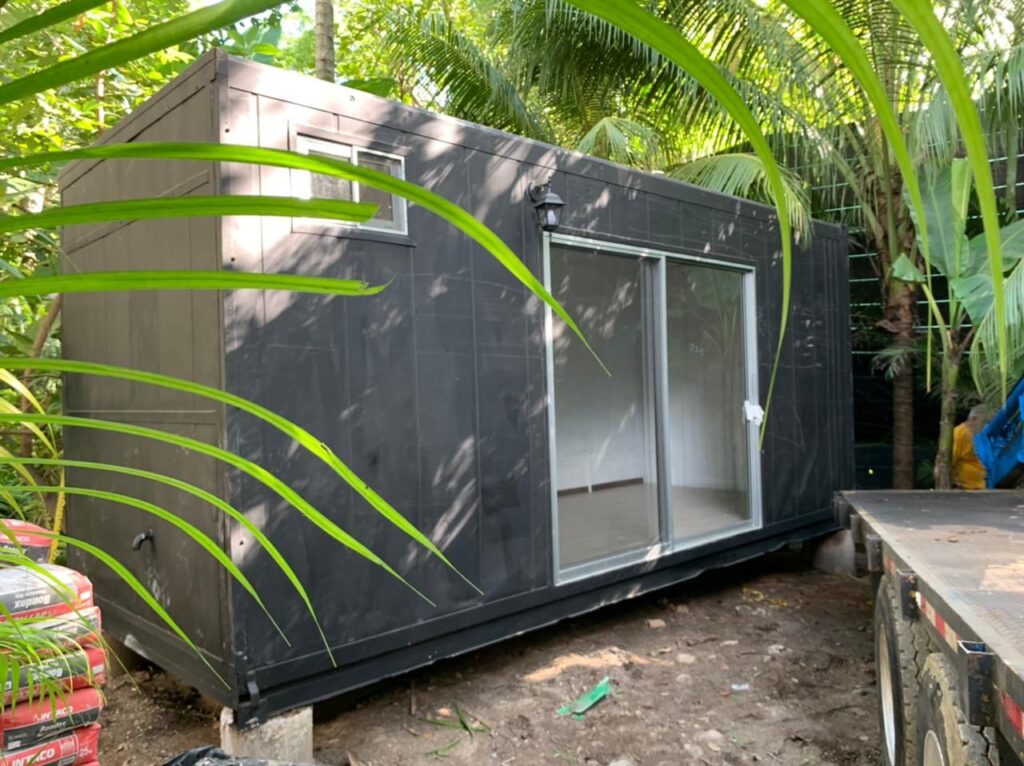 This home is built using a 40ft refrigerated shipping container cut in half. The refrigerated containers have 3″ of insulated "stainless-steel" walls.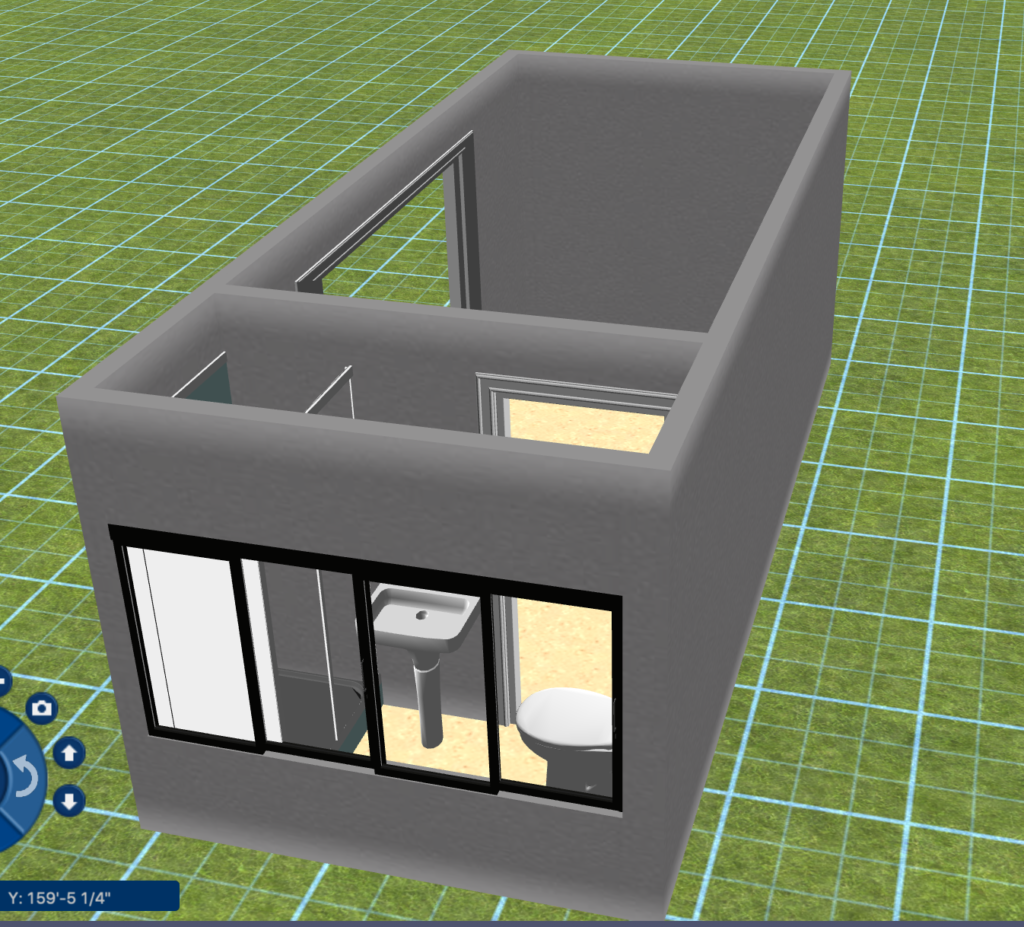 Included in the Price:
ONE 20ft x 8ft x 9.6 ft High Used refrigerated shipping container.
Complete "4 wire system" Electrical system throughout the home, including light switches and outlets in accordance to the homes final layout and design.
One breaker box with both 110/220 set-up.
ONE outside light.
Ceramic or wooden floor throughout the home.
Finished Bathroom, including one light, shower (34"x 62"), sink, faucet, toilet, ceramic floor.
One window in Kitchen area. (1Mx 70) Over the sink area.
Kitchen ceramic counter "L-shape" with wooden breakfast bar. Includes 3 above lights, counter electric outlets, two floor outlets, and plumbing.
One glass sliding door(2mx2.5m).
The exterior of the container will be painted with an anti-corrosive paint. Client chooses.