Located in the town of La Fortuna is Estukuru. One of the best chocolate making facilities in Costa Rica. This business is very unique, they grow their own cacao and then convert it into chocolate themselves. They own the entire seed to bar process.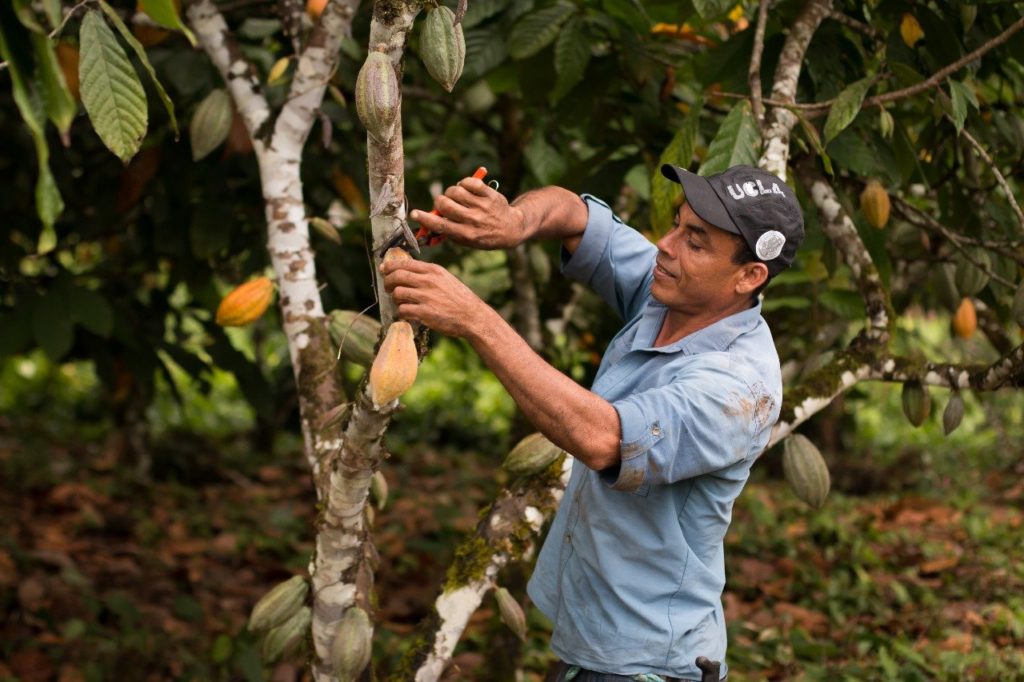 While traveling the beautiful Country of Costa Rica we had to stop by and take the tour of the chocolate factory. Our timing was perfect, a tour was about to begin and we had just enough time to enjoy a cup of coffee and desert at their restaurant. With an incrediable view of Volcano Arenal.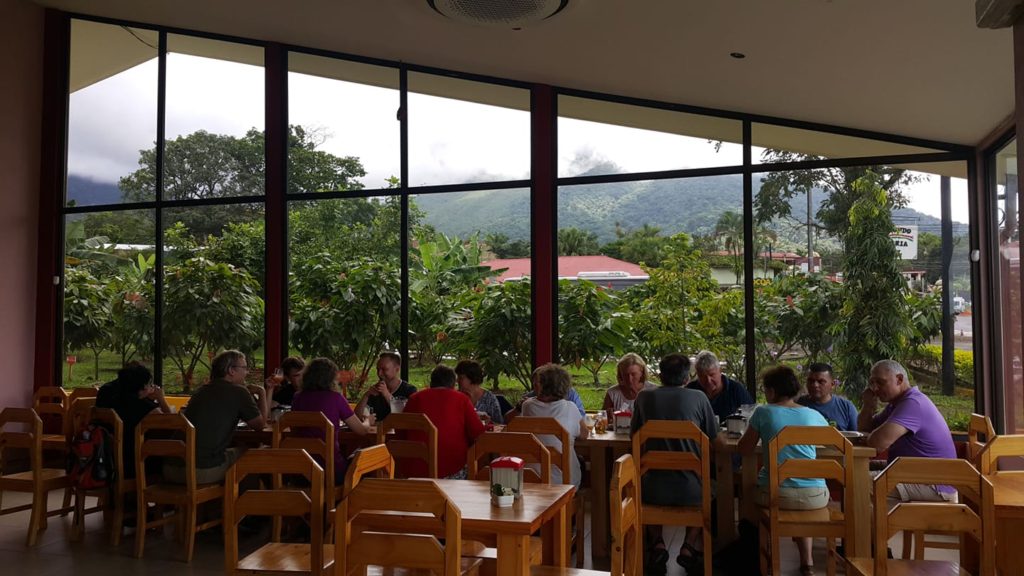 Our tour was very detailed, as they explained the entire process with visual aids, like real trees and chocolate making machines. Our guide was fantastic. Gabriela walked and talked throughout the entire one hour experience. We learned a lot.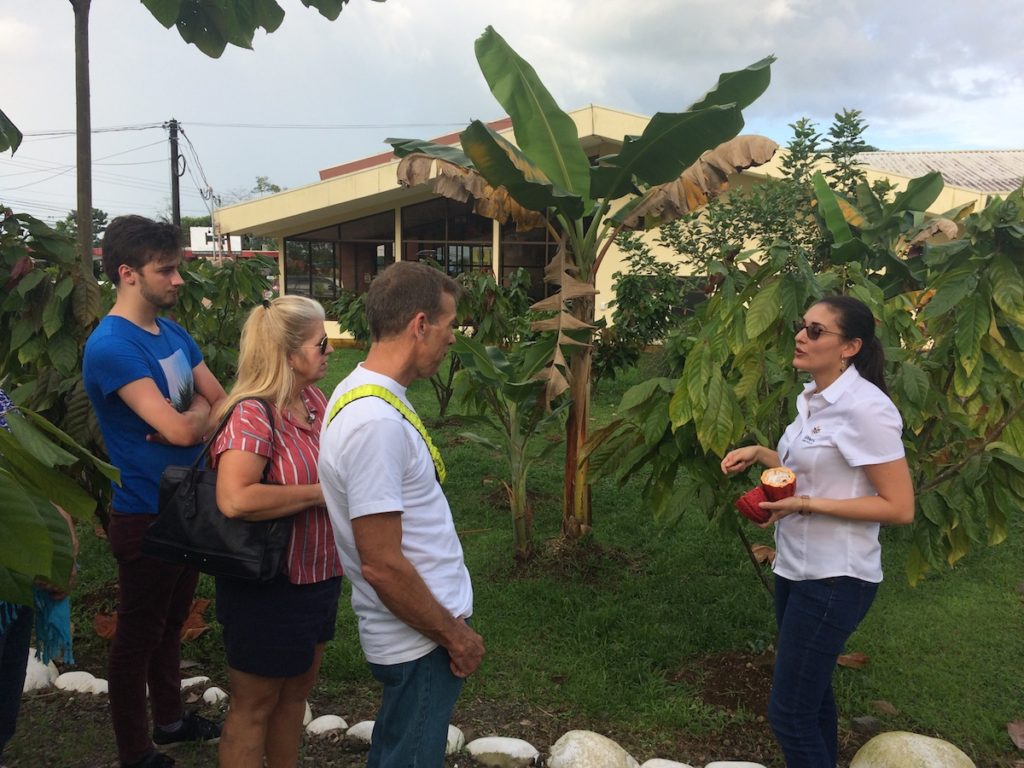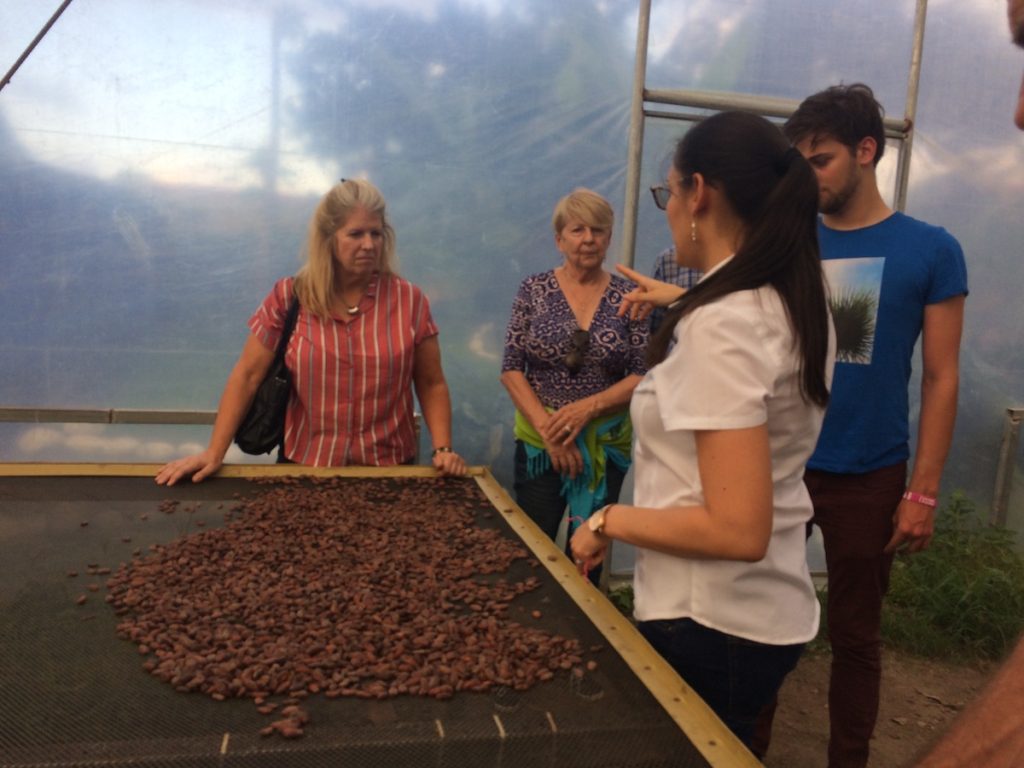 MY favorite thing I learned was…..
Top 10 Good Excuses to eat more  good Chocolate everyday!!
Relieves stress
Helps memory
Lower cholesterol level
Helps to reduce weight
Reduces blood pleasure
Its an Aphrodisiac
Increases brain power
It protects your skin
Protects against blood inflammation.
It makes you feel happier (put a smile face here)