I have been living in a shipping container home in Costa Rica for 5 year.
The past 5 years I have been living in a variety of shipping container homes, all located on the same lot in San Ramon de Alajuela, Costa Rica.  There has been a total of three different container homes, all varying in sizes and apertures.  The first home was a 40ft high cube, fully finished including a roof top deck and spiral staircase.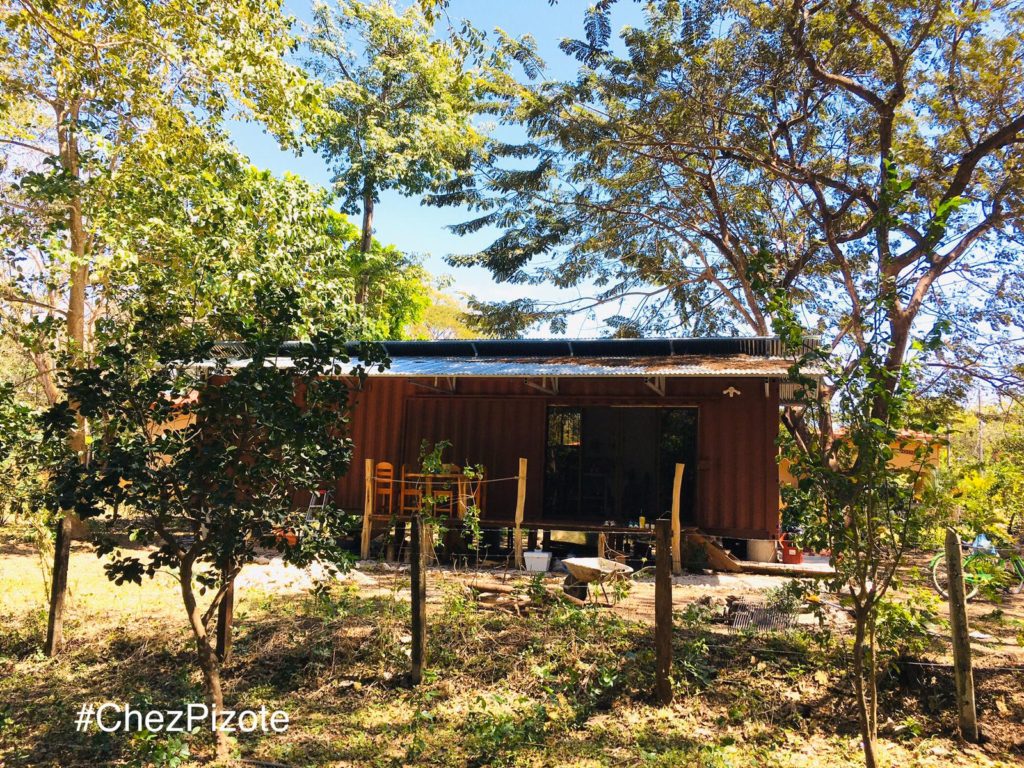 The spiral staircase sounds nice, except when you are walking up while holding a glass of wine. This particular home was nice. All open space inside except for the bathroom. I did not mind having my bed being part of the living room. I prefer a lot of open space in the home in Costa Rica. I enjoy the flow of both air and light, which helps keep the mold away. This 40ft home was perfect for me. The queen size bed is a sufficient size for two and my 3-person couch fit comfortable in the small home. With a kitchen breakfast bar for additional seating, the room felt spacious. The entire front of the home opened up to a porch, which doubled the square footage of the home. The outside porch had windows and was the location of my office and more seating.
The small home when opened up was now a big home.
When I hosted parties, there would be family and friends everywhere, upstairs on the roof top deck, outside having a smoke, or inside siting in a circle of 6-8 people.
This home was certainly a home……….Until one day, someone came with a bag of money and bought the home from me. It was my business after all.
I was now homeless.
I had to move in with my in-laws up the street.
Now I had to commute to work, a 3 block walk.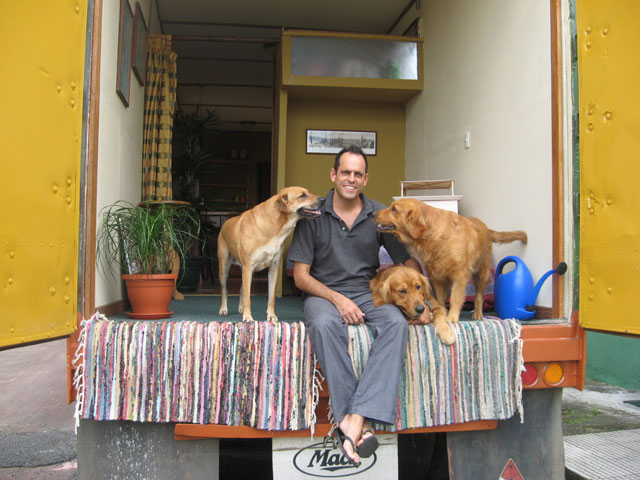 I have been operating a shipping container home construction business in Costa Rica for 17 years. So it would be easy for me to get a new home fast.
As soon as my container home construction business had a small break on projects, I put in my request for a 20ft home. This would be my second container home I would live in.  Building a 20ft version is half the time. When the crane came and lifted container home #1 up onto the platform, I was anxious to put together my new plans for the 20ft home and realized the I had still possessed the outside deck platform with its glass and floor and electric. So, I still had an office.
I had the crane for 6 hours, the minimum hours you can rent them. So, I decided to act. I picked out my future 20ft container home from the stock pile we had and positioned it directly in front of the deck. Had my guy cut a hole in it and I had an office attached to a 15-year-old used dirty shipping container.
Over the next few weeks while I was creating the designs on my new smaller home, I wanted it to be perfect. I realized that the kitchen needed to be built around the refrigerator, I wanted lots of shelves and then I struck me. I wanted to knock out the end wall and extend the 20ft container home 5 more feet. A perfect nook for a queen-size bed.
Three months later I was moving into my finished, tile floored, fancy bathroom and bed nook container home. This size was all I needed. However, in full disclosure, I did own several shipping containers on the property, so I basically had endless storage space.
I soon converted one of the shipping containers to a car port/laundry room. A place to store my luggage and other items, do laundry and lock up my truck at night.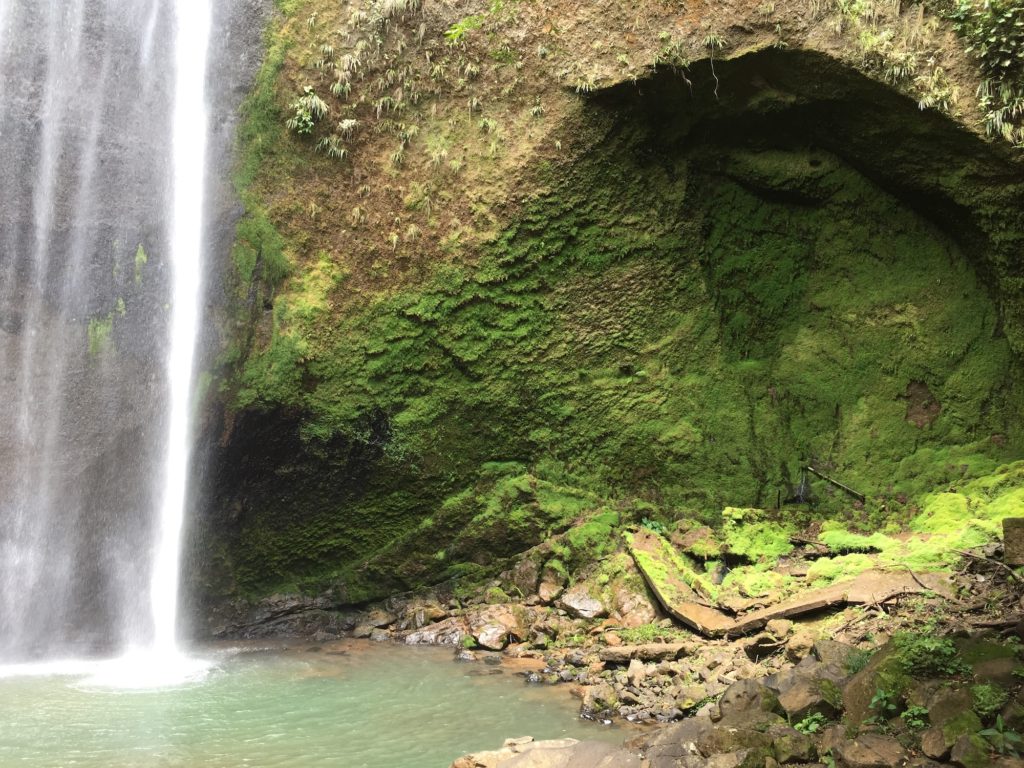 Then it happened again. Just one short year of living in my new home, a potential client became a real client. Upon their visit to our lot they insisted on purchasing my home. In fact, they wanted it delivered in less than one week. So, after accepting their deposit we had to get to work. Removing the additional roof (which I strongly suggest), unhooking the electric and septic, then calling the crane guy, Oh, and me packing my bags and moving back into my in-laws for several months.
At this point, my very busy office was also homeless. My patio-porch that was attached to a shipping container was again exposed. My assistant suggested that we place an abandoned partially built 40ft container in its place. This idea was brilliant, it would immediately create coverage for the new open gap where my home use to be and allow us to refurbish the abandoned container home. We were off, I paused our other projects for 2 weeks, hired some more guys and we quickly converted the home I still live in today, 2020. I do want someone to show up with a bag of money and buy it, but it is nice settling down and hanging my coat somewhere.