How To Frame Out A Shipping Container Home
The design, construction and frame out of a shipping container home.
The framing out of the shipping container is important if you plan on installing wallboard on the interior. If not then you will not need to frame out the container home. The internal framing is what you will be drilling into, through the wallboard, during installation. With out the frame out then you would be drilling directly into and through the shipping container, therefore creating a few thousand holes. Not a good idea.
We have built many units mostly offices and just one container home, where we did not need to frame out the interior. This was because the client did not want wallboard and or insulation in the shipping container home.
We framed out our container homes with three different types of materials.
Steel Strips, Wood posts,( 2″x2″), and Aluminum.
Steel strips, as seen in the above and below photos. We use a thin type of metal in which we weld to the insides. We use this technique because of the humidity, rain and bugs in Costa Rica. We feel that the tropical climate justifies the use of metal strips between the fibrolite and the steel-shipping container vs. wood.
Wood posts,( 2″x2″)
These we wedge in, using very little nails. For additional support we use Duritan as a glue to hold them into place.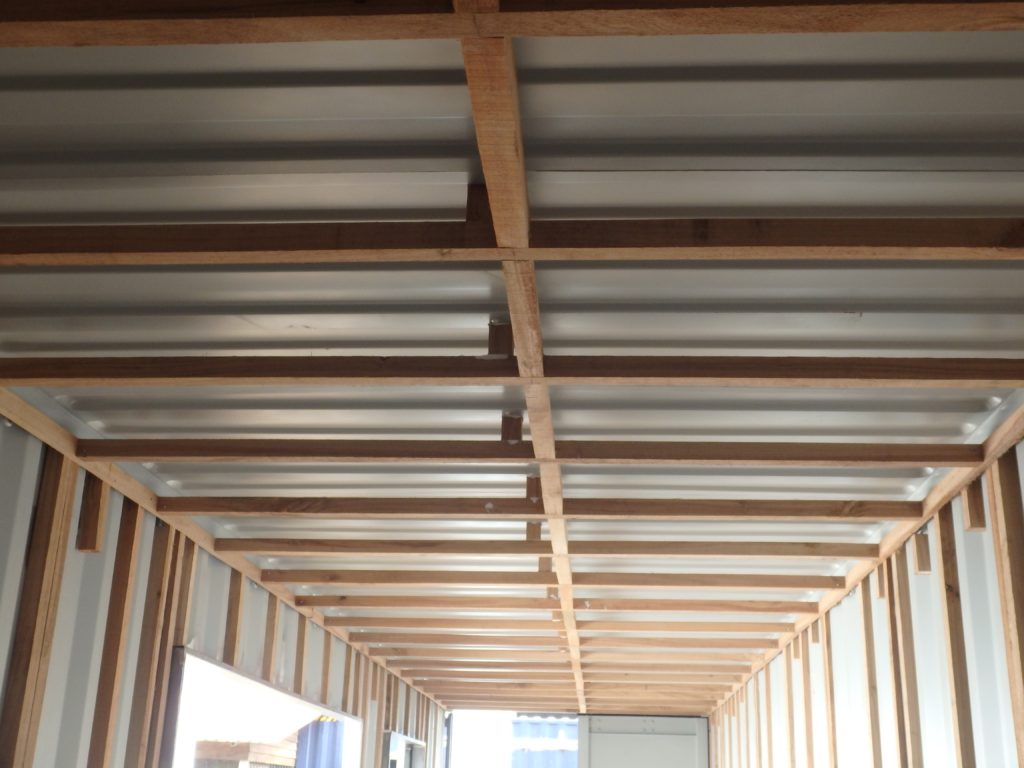 Aluminum Strips
These we need to use a combination of welding thin metal strips and then screwing in these aluminum strips. Once these are in place, it os very easy to install the wall board.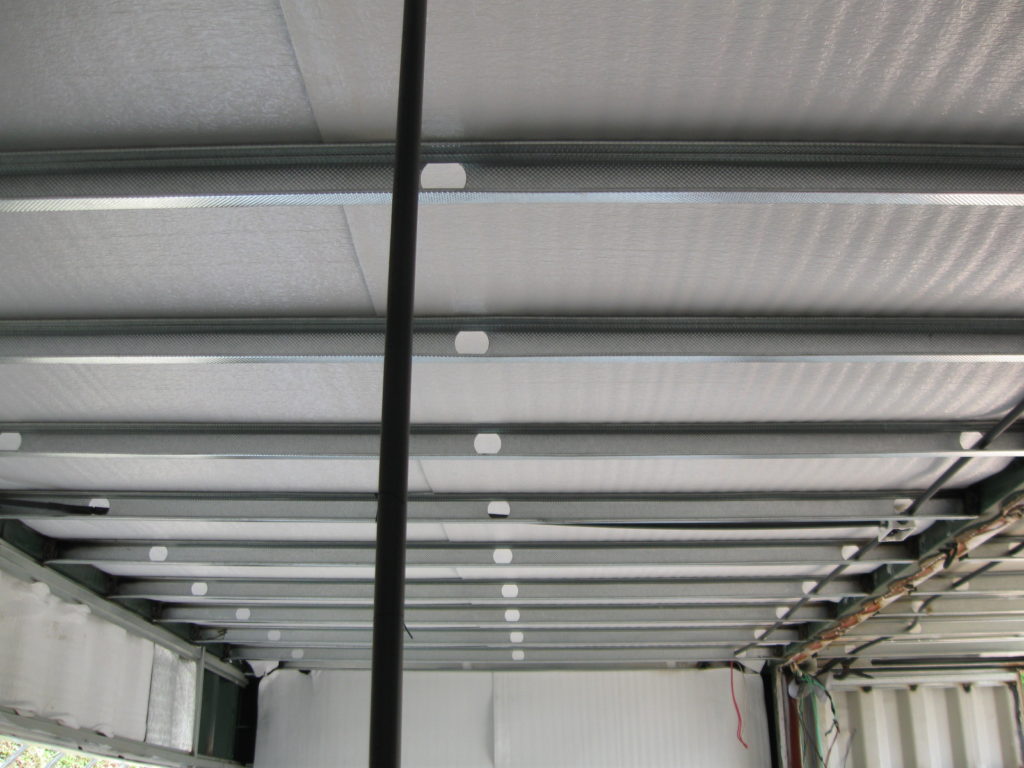 Remember the following:
The cutouts and removal of steel from the shipping container will need to be re-supported if the size is very large and you plan on using the roof to stack another shipping container or create a roof top deck. The general rule of thumb for the structural engineering on the removal of walls for a shipping container is that the weight of the cut out must be matched with the weight of the support beams/poles.