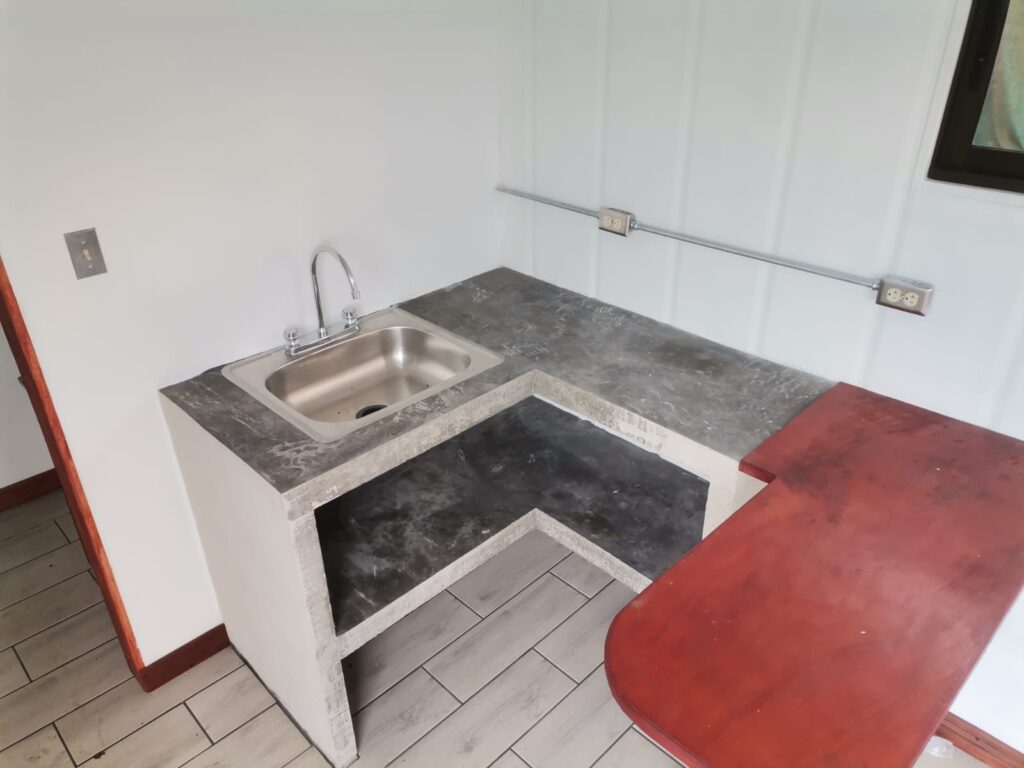 The design and the construction of a kitchen in a shipping container home in Costa Rica.
The design of the kitchen is very much a personal thing. Container home Kitchen design and construction are usually based upon the clients needs. So the creation of the kitchen for the shipping container home begins on the drawing board.
For our kitchen example we will use our two most standard models.
Both kitchen designs use wood as the main structure. The wood is drilled into the shipping container for support; however, it's actually drilled into the metal frame out that we welded into the insides of the shipping container.
This can be seen from the photos above.
The following photo, we drilled into the wallboard from the bathroom wall on the left and the door frame on the right. We also drilled two hole through the actual container wall. We then sealed the two holes with silicon.Once we have drilled the 2×4's into the walls we then install the framework of the kitchen counter and finish up with the installation of the legs of the countertop.
At this point the two different shipping container kitchen counters take a different course. One of the counters we top off with strips of wood for the countertop. Usually we use scrap wood and piece together a sort of recycled wood countertop. Then we stain the wood and cover with several coats of a
Polyurethane varnish.
The other countertop we install ceramic. We usually create the framework of the countertop to house the exact size of the ceramic to limit the cutting of the ceramic. Once this has been completed we then install the legs and move on to the shelves.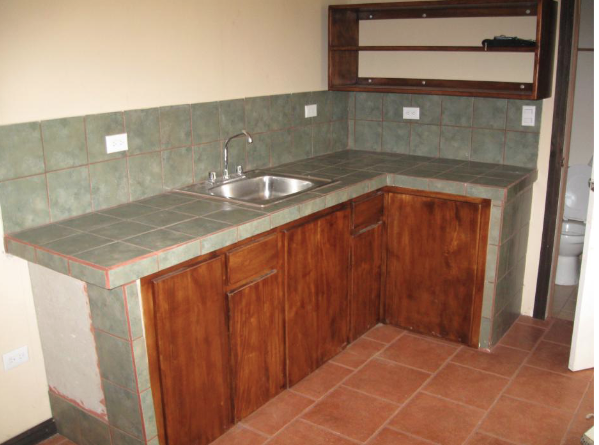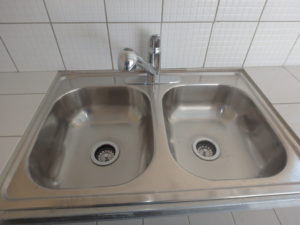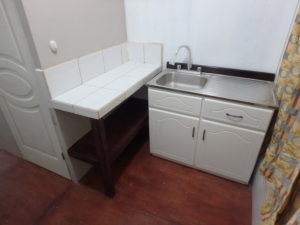 The kitchen shelves in your shipping container home will also depend upon your use of the kitchen. Some people whom will be spending a lot of time in their shipping container home will want more kitchen countertop space and shelves. The installation of the shelves will also require some drilling into the walls of the container.
In the design phase of the kitchen you must remember to location of the outlets and the switches for your electricity, as well as the required water hook ups for both incoming and outgoing water.
Imagine yourself in your kitchen and see where you will want your toaster oven, stove, refrigerator and blender. This is a very important first step prior to anything else previously discussed.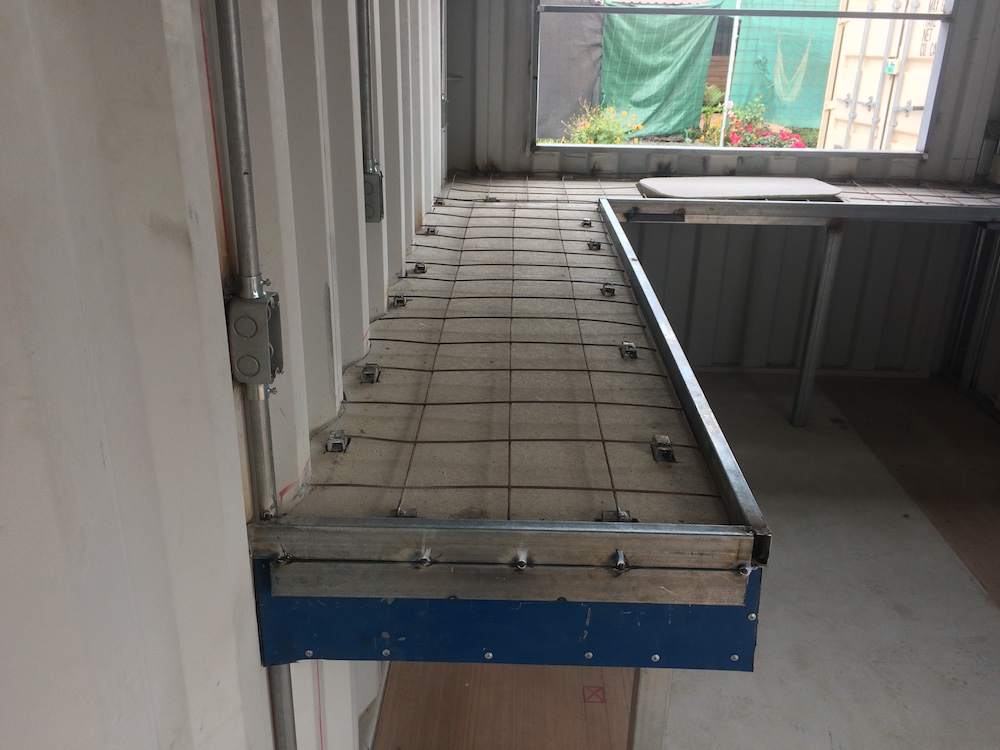 More to come…….