Beach Shipping Container Home
Located in Costa Rica, this home was built with one 20ft shipping container.
This project was started by our company at our workshop in San Ramon Costa Rica and then finished on site by another company. The project time line was estimated at 4 months, pending permits. As we have learned living and working in the container construction business for over 17 years, is that the permit process varies from town to town. each local municipality has a different decision making process regarding permits. We learn as we build. Click here for more Permit information.
There are many things to learn if you are planning to live and build in Costa Rica. Buying the land, setting up the electric and water, as well as septic all require different agencies and have different time lines. The septic installation process can cost you between $250-1500 depending on who you hire and what they do. The basic septic systems are priced at $250. This is for a small family of 2-4. Click here for more info on septic tank installations.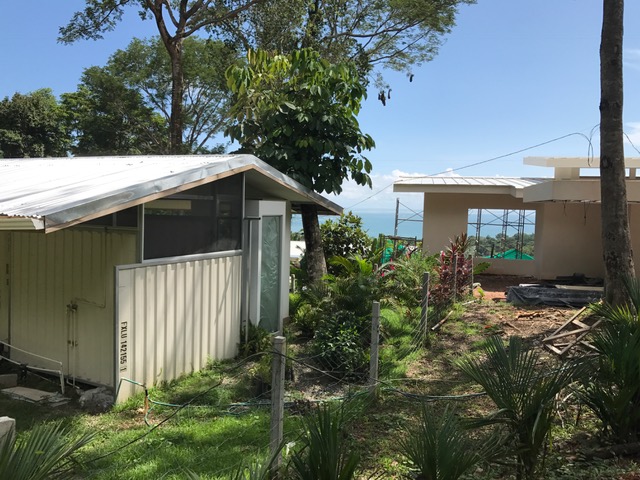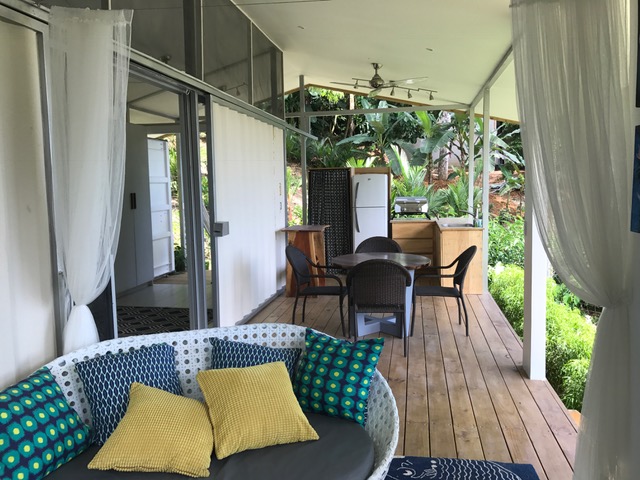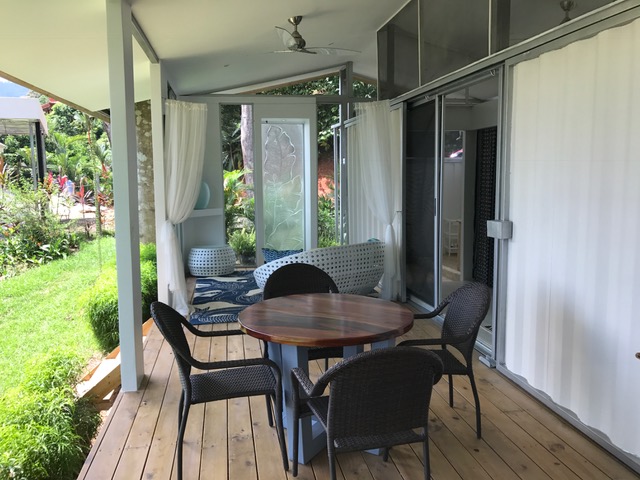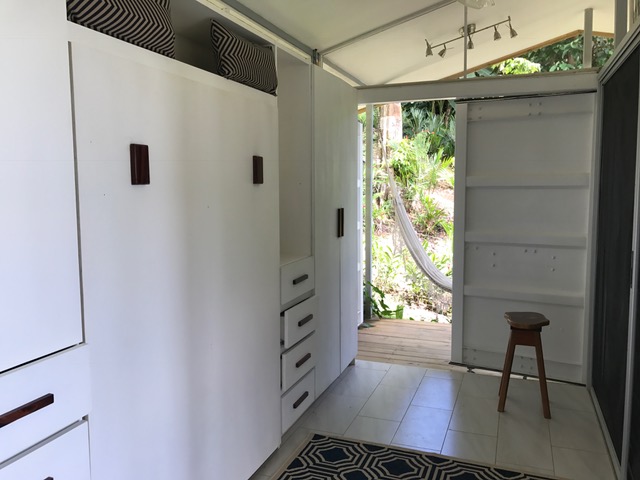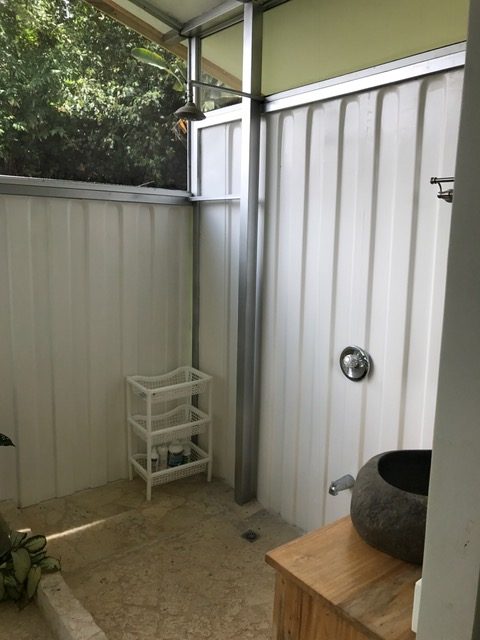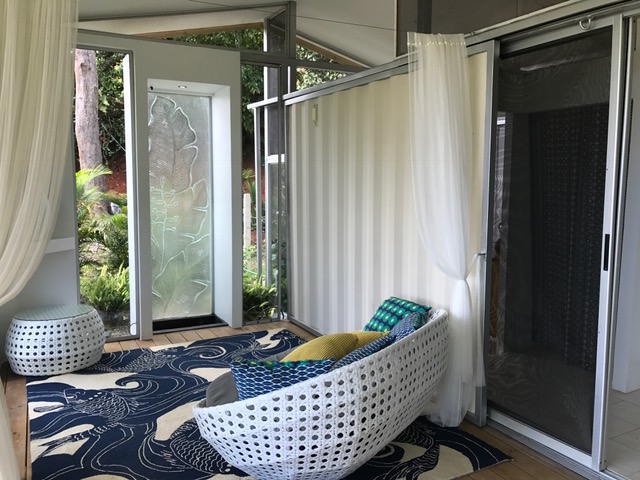 Our projects are extensive. We have been building shipping container homes for over 17 years. We have documented in our book, photos and instructions on the container home process. Click here to learn more on container home construction.https://containerhomes.net/products_prices/container-book/about_the_book/