Our Homes are built using Refrigerated Containers that have 3″ of insulation on all the walls. These homes can withstand all cold and hot temperatures. They are 40ft long and 9 ft 6 inches high. All homes are equipped with a combination of 110v and 220v electricity throughout the home.
Product Includes:
ONE 40ft refrigerated container with 3″ insulated walls and ceiling.
Electricity and water throughout the home.
Fully finished bathroom with Ceramic tile, sink and shower.
Finished Kitchen with sink, water, electric. 
Ceramic Floor throughout the home.
Inside and Outside primed and painted.
TWO Sliding Glass Door. 2 meters wide.
One window per bedroom. Size 1Mx .80.
Not Included in the above price:
Security Steel Bars
Transportation
Installation
Permits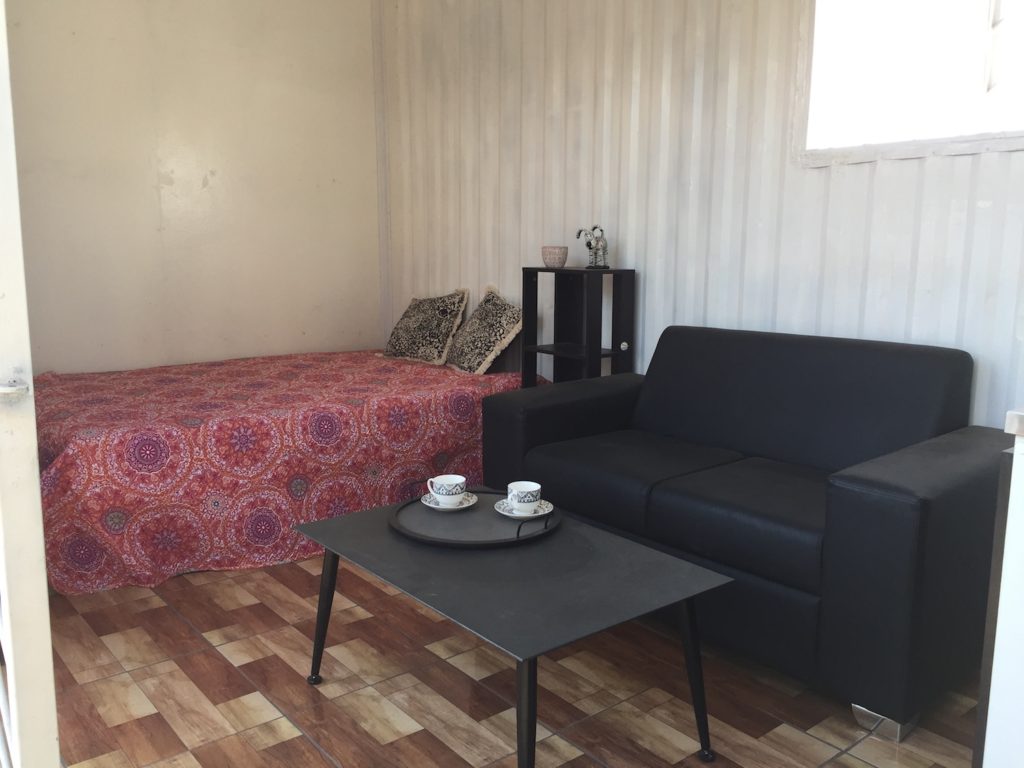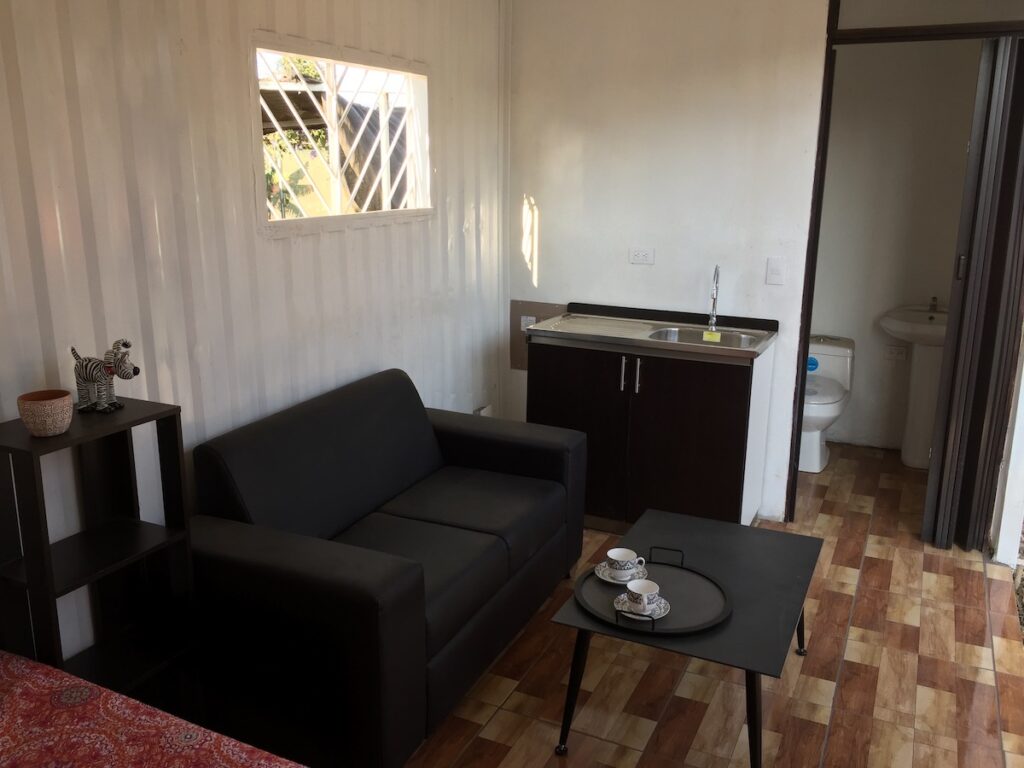 The insides have their natural stainless steel walls that we paint white.
The homes are equipped with full electric and lights.
The floors are covered with high quality ceramic tiles.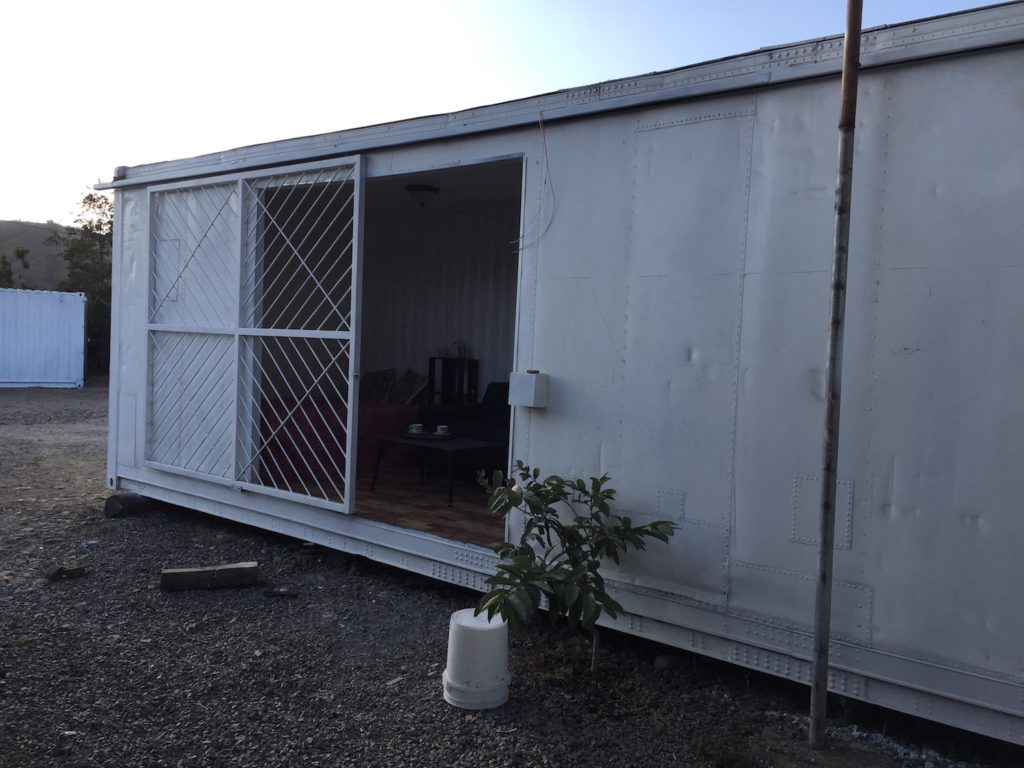 There are two separate rooms, each with its own bathroom and small kitchenette. Both homes have its own entrance and a steel security sliding door.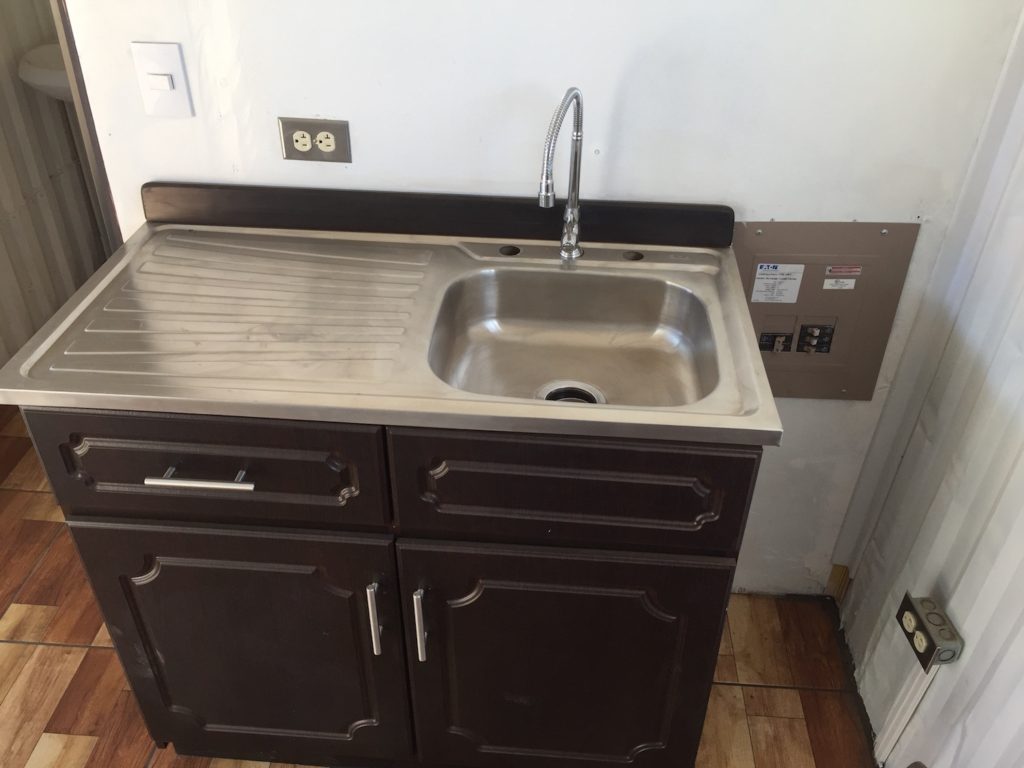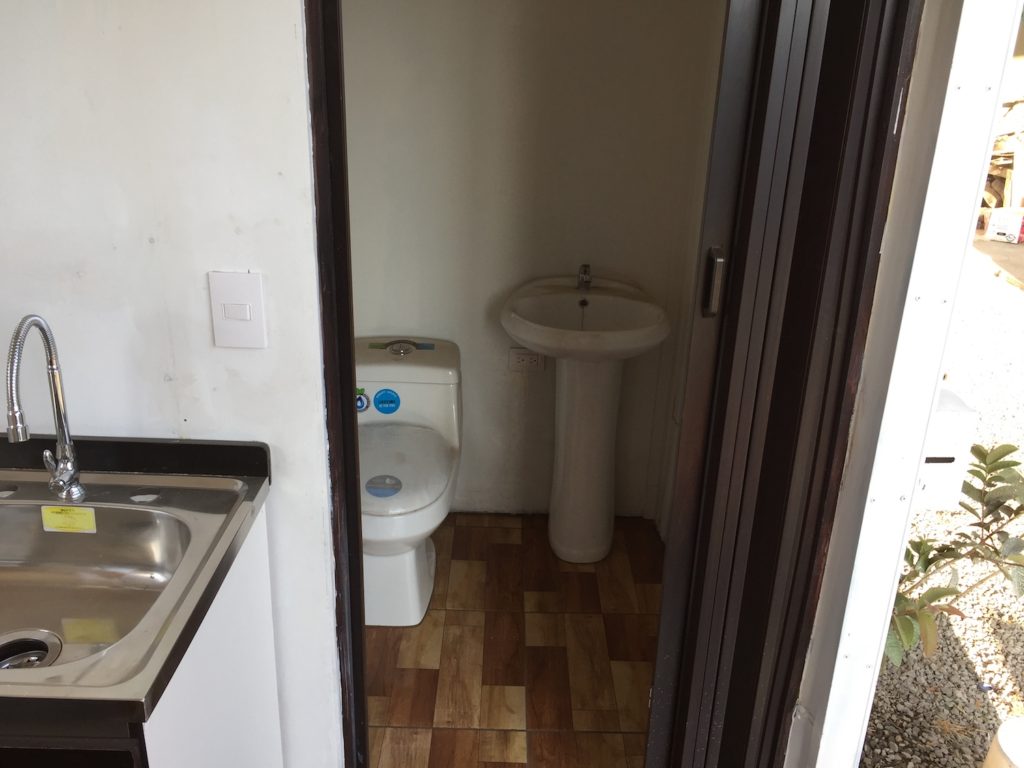 The bathrooms are finished with toilet, sink and shower.