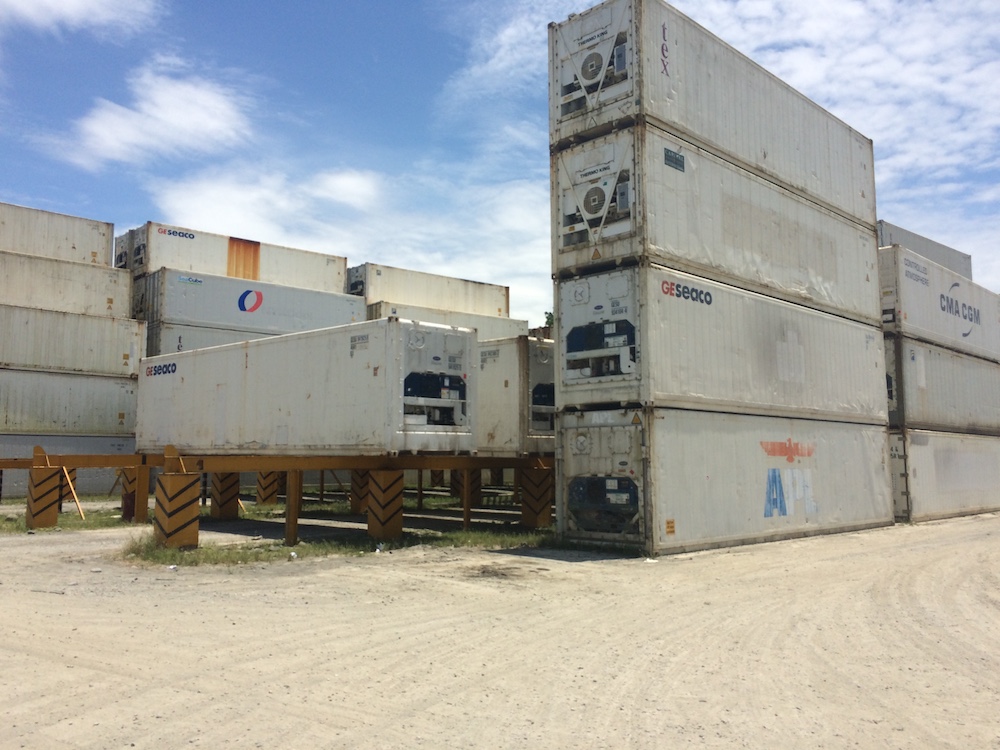 These wonderful boxes ship temperature-controlled goods all over the world.
They are also known as reefer containers, refrigerated.
The question is "Can we build a shipping container home using the reefer container"?
A refrigerated shipping container is already insulated, lowering the construction costs.
The walls and ceiling have 3" of insulation, covered by a thin sheet of stainless steel, unlike the traditional shipping containers that are made of corrugated steel.
The stainless panels that sandwich the insulation has a thickness of 1.25mm.
In most used refrigerated shipping containers, there are plenty of dents form the fork lift banging into the walls over the years. These walls are made of a stainless steel and when they are dented they present a poor appearance. This could be covered up, but that will increase the costs. Also, the electrical system in a standard shipping container home are encased inside the walls. Whereas the refrigerated shipping containers the electrical system is on the outside of the wall, exposed.
The majority of refrigerated shipping containers is the 9'6" height. This is also called high-cube. The additional height allows the builder to install ceiling fans.
However, even though you are gaining some additional height for your home, the refrigerated shipping container has a motor on the far end consuming approximately 2ft of inside and floor space.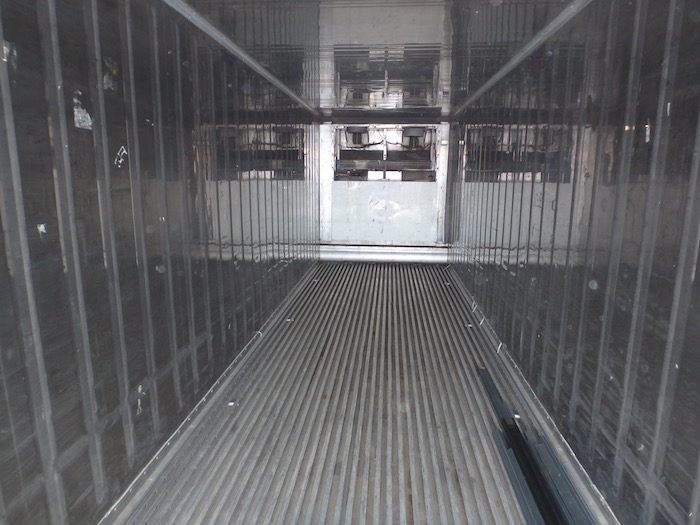 The flooring inside Refrigerated Shipping Container
The floors are aluminum, not plywood, as seen in all other shipping containers. The official name is a T-grating floor. The design and idea behind this type of flooring is to elevate the goods while maintaining an airflow underneath. The floor is also at an incline so to drain water out its side holes.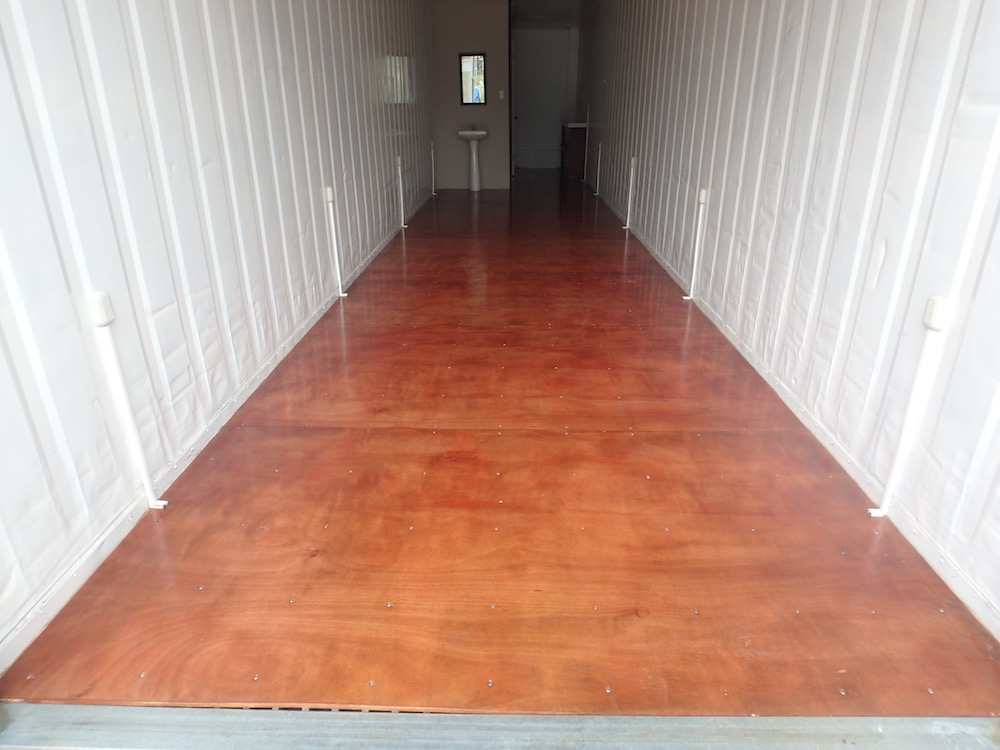 The above photo describes the wood covering for the refrigerated shipping container floors.
We usually cover these T-grating floors with wood and/or ceramic.
In some cases when the client lives in a cold climate, the floor channels are used for water pipes for a radiant heat system. When we are installing the electrical system in the Refrigerated Shipping Container, we cut into the foam insulation and place the outlets and switches accordingly. We use a standard electric cutter, avoiding a torch cutter due to fire risks. When we are installing the plumbing for the reefer home, we drill holes into the bottom of the unit so we can connect the water and septic from underneath the container home. This process requires the homeowner to elevate their home on a foundation that allows access to the bottom of the container for connections and maintenance of the home.